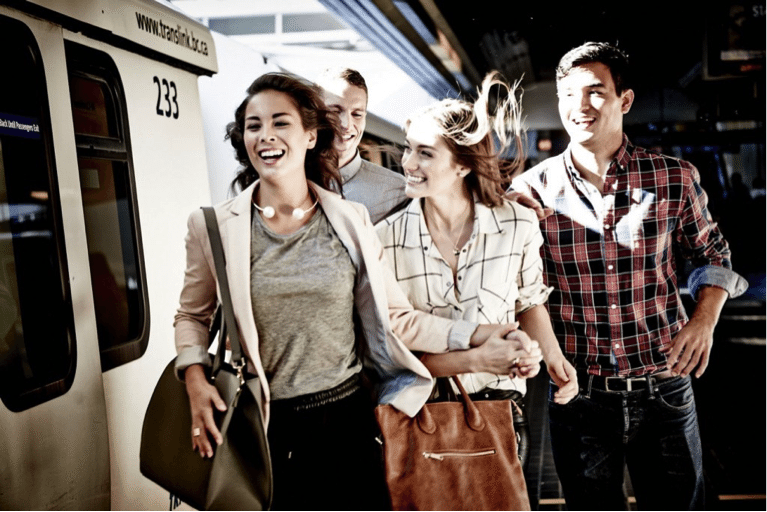 You'll find countless attractions within a few blocks' radius of your downtown Vancouver condo. We've taken you through the closest grocery stores and restaurants surrounding Aquilini Centre, but now it's time to cater to the inner shopaholic in all of us and take a look at some of our favourite retail stores. Here are a few of our favourite shopping destinations around Aquilini Centre. Ready, set, shop!
Apartment Shop in Yaletown
This trendy little boutique has every season's hottest new looks for guys and girls. With brands such as Michael Kors, Editor, and J Shoes, you can find a new pair of shoes, a stylish top, or a cute dress that isn't already owned by everyone you know, like items from some other well-known and well-shopped stores. The best part of it is, Apartment Shop is located at the corner of Pacific Boulevard and Davie Street, just a 13 minute walk from your downtown Vancouver condo at Aquilini Centre.
Robson Street downtown
Robson Street, located in Vancouver's ultimate shopping district (situated between Granville Street and Bute Street) has it all – men's and women's attire, footwear, luggage, souvenirs, accessories and more. Whether you're feeling luxury brands, big box stores, or smaller boutiques, Aquilini Centre residents will only need to walk about 20 minutes to Robson Street's retail district to get their shopping fix.
Kit and Ace in Gastown
A local up-and-comer, Kit and Ace provides the finest quality technical cashmere clothing in the city. This trendy brand provides the softest materials for all your basic clothing needs. Located on Water Street between Cambie and Abbott and just a 10 minute walk from your downtown Vancouver condo at Aquilini Centre, Kit and Ace is local luxury like you've never worn before!
Pacific Centre downtown
This is the number one shopping mall in Vancouver, with everything from high-end designer brands at Holt Renfrew to more affordable trendy finds at H&M. Aquilini Centre residents can easily reach Pacific Centre (located at West Georgia Street and Granville Street) in a 15 minute walk, and even on those rainy days, which Vancouver is known for, you can get your shopping done without spending too much time outdoors!
Board of Trade in Chinatown
Located at 227 Union Street just off of Main Street, this stylish boutique is run by three local friends and offers a unique, sophisticated and slightly edgy vibe. As Aquilini Centre borders the edge of Chinatown, residents will definitely want to pop over and check out the hottest trends of the season, only a 10 minute walk away.
Mine & Yours downtown
There are plenty of great options for shopping without breaking the bank near your downtown Vancouver condo. One of our favourite consignment stores is called Mine & Yours. This is a great place to find second hand treasures, and Aquilini Centre residents will love this alternative to mainstream shopping located at Hornby Street between Helmcken Street and Nelson Street, a 23 minute walk from home.
IF YOU WANT A DOWNTOWN VANCOUVER CONDO THAT IS IN WALKING DISTANCE TO ALL OF THESE SHOPPING HOTSPOTS, DISCOVER AQUILINI CENTRE TODAY:
We all know that sometimes the shopping bug hits (for some of us more than others) and a new outfit can make you feel refreshed and great about yourself! Residents at Aquilini Centre West, the first of three rental apartment towers going up around Rogers Arena, live within walking distance to each of these amazing shopping options. Fill out our tenant application for your downtown Vancouver condo today, and you can move in this summer! Plus, don't forget to check us out on Facebook, Twitter, and Instagram for a glimpse of what else the Aquilini Centre lifestyle offers besides amazing shopping nearby!