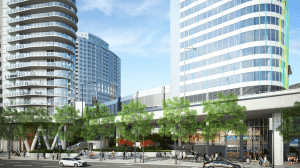 Vancouver condo renters are lucky enough to have access to ample amenities both inside and outside of their building.  At Aquilini Centre, we want our residents to be able to be social and active, whether that means enjoying all that's offered outdoors, or, without even having to leave the comfort of your own building. This is why the first building, Aquilini Centre West, offers a wide variety of amenities to ensure that our residents get the most out of their living experience.
Here are five examples of Aquilini Centre West's amenity offerings, and how you can optimize them for a fulfilling lifestyle:
Outdoor Terrace at Aquilini Centre
Aquilini Centre West offers an inviting outdoor terrace space with breathtaking views of False Creek, Science World, and Olympic Village. This is the perfect setting to host friends for a casual summer gathering – play a game of cards, enjoy a delicious barbeque dinner, and take in the gorgeous scenery of our beautiful city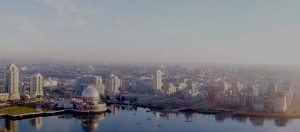 State-of-the-art Fitness Facility at Aquilini Centre
There's nothing like a brand new gym to inspire your new fitness regime. Aquilini Centre West offers cutting edge fitness equipment including treadmills, ellipticals, stationary bikes, free weights, and benches. A healthy lifestyle will be hard to avoid with amenities like these!
bazinga! at Aquilini Centre
We want all our residents to feel appreciated and in-the-know, which is why Aquilini Centre is incorporating an online building notification system called bazinga!. This social media platform allows residents to get instant updates on their building, share useful information, and connect with neighbours. Residents can use this tool to coordinate play dates, plan a recreational sporting match, arrange potlucks, and more!
Kids Outdoor Play Area at Aquilini Centre
Aquilini Centre West offers rental apartments for singles, couples, and families. We know how necessary it is for parents to get a little R&R, and the young ones love playtime. Spend an afternoon at Aquilini Centre West's outdoor play area and allow your children get some fresh air, and burn off that energy!
Central Location at Aquilini Centre
Aquilini Centre's location is arguably the best amenity of all. Situated beside Rogers Arena in the heart of Vancouver's most inspiring neighbourhood, with its towers bordering the edges of False Creek, Yaletown, Gastown and Chinatown, living at Aquilini Centre means living within blocks of everything you want and need. Grocery stores, coffee shops, restaurants, lounges, shops, services, entertainment, SkyTrain, and buses are all within walking distance.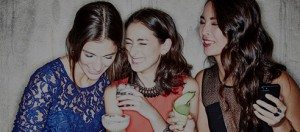 If you're looking for a downtown Vancouver Condo Rental, Discover Aquilini Centre Today
This has been just a glimpse at the assortment of amenities provided by Aquilini Centre West – for more information, visit our amenities feature sheet to see why Aquilini Centre offers so much more than just a place to live. Also, don't forget to check us out on Twitter, Facebook & Instagram  for a closer look at where Vancouver comes to play everyday! Fill out our tenant application to apply.