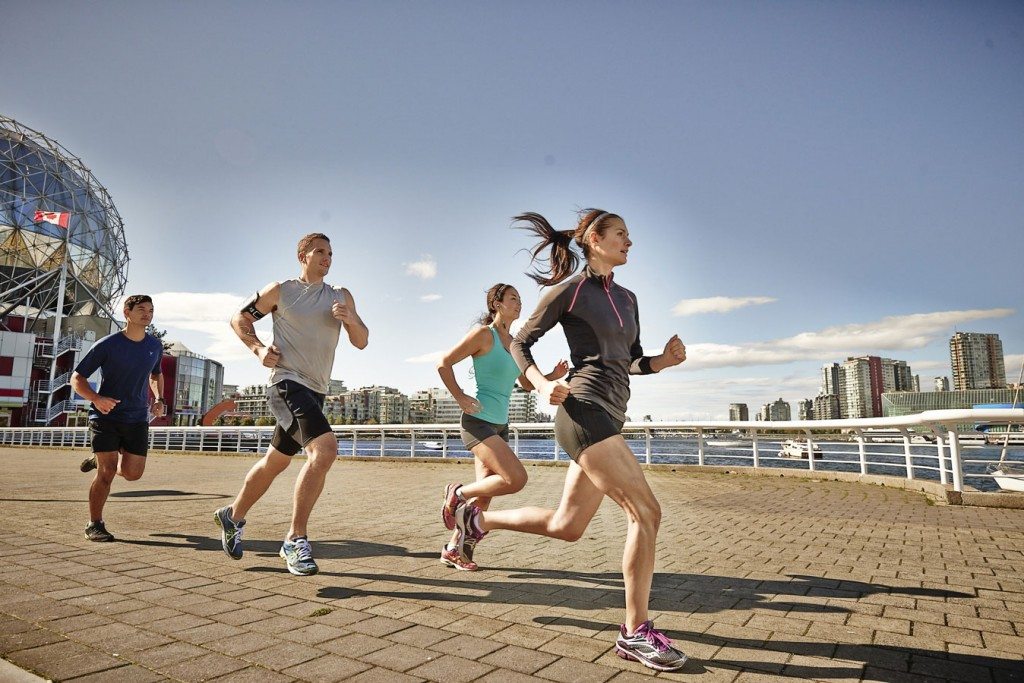 Vancouver is known to be one of the healthiest cities in the world, filled with yoga and spin enthusiasts, world-class athletes, recreational joggers, organic food options, and various fitness initiatives put on throughout the city. In this city, you're constantly surrounded by different ways to keep a healthy lifestyle – so today we're looking at how living in an apartment in Vancouver gives you the opportunity to live this life to the fullest!
Bike instead of transit
Vancouver has a great bike lane system that allows you to get pretty much anywhere in the city in an eco-friendly, active way. Many apartments in Vancouver, like Aquilini Centre West, available for move-in this summer, offer bike storage so that you can keep your bike in a safe and convenient place in between rides.
Eat clean
Living in an apartment in downtown Vancouver, there are countless nutritious food options nearby. Some of our favourite spots for healthy eats are are Chopped Leaf with salads, wraps, and soups on 488 Robson Street, just an 11 minute walk from Aquilini Centre; or Something Healthy Wholesome Meals & Juice Bar on 660 Abbott Street, only a two minute walk from Aquilini Centre. Tweet us to share your favourite healthy eating spots at @AquiliniCentre.
Let your surroundings inspire you
There are plenty of various sporting events happening throughout the city. At the heart of Vancouver's sporting and entertainment district, Rogers Arena and BC Place are constantly playing host to hockey, soccer, and football games, as well as other sporting events. As Aquilini Centre is adjacent to Rogers Arena and a few minutes' walk to BC Place, residents will unavoidably feel inspired by the energy in the area and want to keep a healthy lifestyle.
Switch up your routine
Keeping a diverse fitness regime will help you to stay in shape without getting bored. Living in an apartment building like Aquilini Centre, you will have access to a state-of-the-art fitness facility that is free for residents to use. There are plenty of recreational fitness classes around, and you're also just a few minutes away from the seawall, which offers spectacular views for an evening jog!
IF YOU WANT TO LIVE IN AN APARTMENT IN VANCOUVER THAT ENCOURAGES A HEALTHY LIFESTLYE, DISCOVER AQUILINI CENTRE TODAY:
Aquilini Centre West, available for move-in this summer, is now accepting rental applications so make sure to apply for this brand new apartment in Vancouver today! Visit us on Facebook, Twitter, and Instagram to see what Aquilini Centre is all about.