When it comes to downtown Vancouver apartment rentals, potential renters should consider the lifestyle the area offers. While each neighbourhood from Kitsilano to Mount Pleasant to Coal Harbour certainly has its perks, the downtown lifestyle is extremely hard to beat! Downtown Vancouver apartment rentals truly offer anything and everything you could want in this vibrant city – and in this week's blog post, we're taking a look at why Downtown Vancouver apartment rentals like Aquilini Centre is a better lifestyle option than anywhere else
1. Living at the heart of it all
In one of the most desirable cities in the world, there is a lot to be said for living right in the downtown core. At Aquilini Centre you are in the middle of the action, and you will truly get to experience all that this stunning city has to offer.
2. Being bored is not a possibility
Living in a downtown condo, the options of things to do are truly endless. With the seawall, restaurants, nightlife, sporting events, and more all within a few blocks of your home, you can say goodbye to boredom!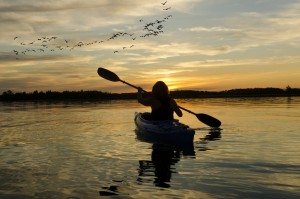 3. Proximity to necessities
Grocery stores, pharmacies, hair stylists, fitness facilities, you name it – everything is within a 5-10 minute walk when you live downtown. With Aquilini Centre capping off the edges of Gastown, Yaletown, False Creek, and Chinatown, running errands just got a lot easier!
4. Debunking the myth of compact condo
Contrary to what some may believe, living downtown does not mean living in a shoebox! Aquilini Centre West offers a variety of condo sizes that are just as spacious as any rental apartments in other areas – whether you're looking for your own private space in a 1 bedroom apartment, something a little more roomy with our 1 bedroom + dens, or want to share the fun with a roommate in our 2 bedroom + den apartments.
5. The social hub
Any time your friends want to come downtown, you're automatically the most popular person in the group. Your new state-of-the-art rental apartment will be the new social hotspot.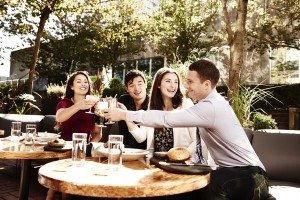 6. No wasted money on cab fares
Living in any area outside of downtown, you are bound to venture into the heart of the city once in awhile, and maybe consume a beverage or two. While your friends in surrounding neighbourhoods will have to pay anywhere upwards of $10 in cab fares to get home from downtown, you will be able to stroll a couple blocks at the end of the night and settle into bed, free of charge!
7. Shopping, shopping, and more shopping
Your wardrobe will thank you for living at Aquilini Centre! Downtown Vancouver is home to some of the world's most sought-after retail offerings, with everything from the trendiest thrift stores, to your favourite everyday shops, to high-end designers. Living in a downtown condo allows you to stay on top of all the newest trends.
8. Access to transit
With the Canada Line a few blocks away in Yaletown, and the Expo and Millenium lines right at Rogers Arena, residents at Aquilini Centre have easy transit access to anywhere in Vancouver and beyond.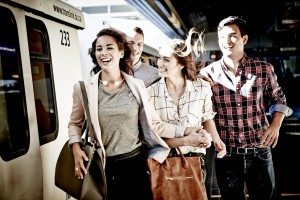 9. Be entertained
Downtown Vancouver is home to all forms of entertainment, including musical concerts, comedy shows, and of course our beloved Vancouver Canucks, Whitecaps, or BC Lions. Why watch shows on your screen at home when living downtown means you can watch the real thing, live, by walking only a few blocks?
10. Avoid commuting time
While your coworkers are stuck sitting in traffic on their way into downtown, you can roll off your couch at Aquilini Centre and walk mere blocks to your destination! Who wouldn't opt to spend a few extra moments in the comfort of your home over a stuffy car in rush hour?
If you're looking for a downtown Vancouver Apartment Rental, Discover Aquilini Centre Today
If you're looking for a brand-new rental apartment with all the above attractions, make sure to fill out the tenant application for Aquilini Centre West and find out for yourself why downtown living can't be beat!  Also check us out on Twitter and Facebook to find out more about the Aquilini Centre lifestyle.